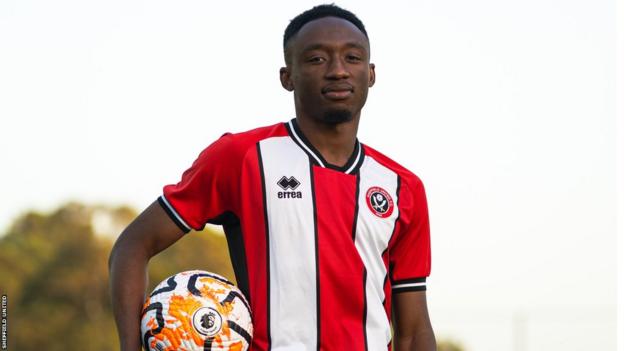 Sheffield United have signed Benie Traore from Swedish club Hacken for an undisclosed fee.
The 20-year-old, who scored 23 goals in 54 games for Hacken, has agreed a four-year contract.
He is the top scorer in the Swedish league this season with 12 goals in 14 games.
United have signed the midfielder Anise Slimane by Brondby and the defender Yasser Larouci on loan from Troyes this summer.
Hacken's sporting director Martin Ericsson said: "We are happy and proud of the development he has had with us, which is the basis for this historic sale.
"Traore has been on an incredible journey in the last year, an almost unparalleled journey.
"It is certainly an added pleasure when a player and such a person takes the next step and plays in the best league in the world, the Premier League."
Traore signed a new contract with Hacken in September.
Find the list of all July transfers at

a place

.