Binance, the global cryptocurrency exchange, has appointed Kristen Hecht to oversee compliance and Anti-Money Laundering initiatives, a move that comes amid escalating regulatory scrutiny that the exchange has been experiencing lately.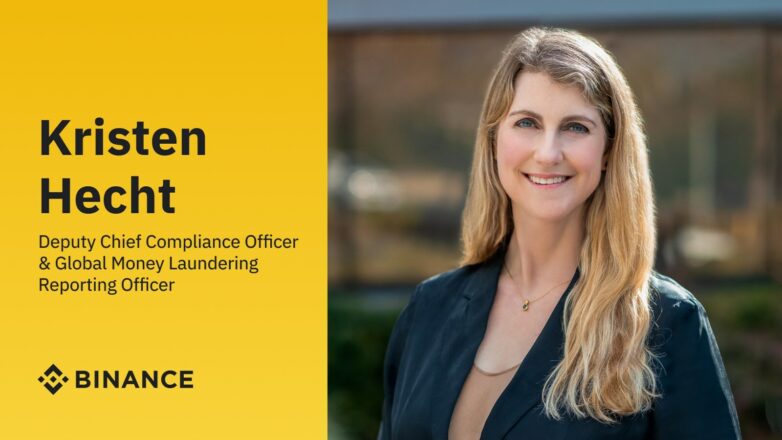 Hecht will serve as the new Deputy Chief Compliance and Global Money Laundering Reporting Officer, a role specially tailored to address the company's current challenges with U.S. regulators, Binance announced on August 3.
Hecht's appointment follows a series of recent departures from Binance's legal and compliance departments, reportedly due to the strain of dealing with multiple investigations into the company's practices. Binance has denied these allegations.
Hecht is a familiar face within the organization, previously serving as the global head of corporate compliance at the exchange for eight months. Her prior experience includes chief compliance officer at Meta's Novi Financial and a role as a senior policy adviser for the U.S. Department of the Treasury.
In her new capacity, Hecht will focus on the company's compliance program, engaging with regulators, intergovernmental organizations, and industry bodies. She will work closely with Noah Perlman, who is replacing Hecht as Chief Compliance Officer:
"As an organization that is obsessed with its users and has come a long way toward building a best-in-class compliance program comparable to global financial institutions, I hope to raise further awareness with regulatory and industry partners about the crypto industry to build trust and collaborate in this fast-developing space."
Binance's ongoing challenges with regulators include a March lawsuit by the U.S. Commodity Futures Trading Commission over allegations that the company knowingly offered unregistered crypto derivatives products in the United States.
This lawsuit came before the Securities and Exchange Commission sued Binance for securities violations and fraud charges.
Hecht will start her new position at Binance navigating compliance controls and an increasingly complex regulatory landscape, particularly in the U.S. market, building onto the growing uncertainty of Binance in markets like Australia and the European Union.