Summary
Good Omens season 2 includes a Doctor Who reference, showing that Doctor Who exists in the Good Omens universe.
David Tennant and Michael Sheen discuss the Doctor Who reference and speculate on the existence of a version of Tennant's character within the world.
Several actors from Good Omens, including Tennant and Sheen, have also appeared in Doctor Who, creating a fun connection between the two projects.
David Tennant unpacks Good Omens season 2's "brain exploding" Doctor Who reference. Tennant plays the fallen angel-turned-demon Crowley, the companion of Michael Sheen's Aziraphale, in the Prime Video adaptation of Neil Gaiman and Terry Pratchett's 1990 novel. The actor is also well known for his involvement in Doctor Who, where he portrays not only the Tenth Doctor, but the new Fourteenth Doctor in the upcoming 60th anniversary special.
When speaking to ComicBook.com before the SAG-AFTRA strike, Tennant and Sheen discussed one of Good Omens season 2's many television references, where Aziraphale offers a fellow shop-owner a rare Doctor Who annual in exchange for him attending the angel's party in episode 5. With Doctor Who confirmed to exist in the Good Omens universe, both actors explored whether that means a version of Tennant also exists within the world. Check out Tennant and Sheen's answers below:
David Tennant: Oh, my goodness.

Michael Sheen: I can feel my brain exploding already.

Tennant: Well, we know that William Hartnell does, because he's on the cover of the annual, isn't he, that you get at the back of the bookshop?

Sheen: That's right. That's right.

Tennant: That is a … But then after that, we could be … Who knows? Timelines are very complicated things.

Sheen: Well, and then also, it turns out Aziraphale is a Doctor Who fan.

Tennant: Of course, he is … Who isn't?

Sheen: I mean, the proper Doctors, though … He's a fan of the proper Doctors,

Tennant: It's something to think about, answers on a postcard.
Good Omens & Doctor Who Have Many Recognizable Shared Stars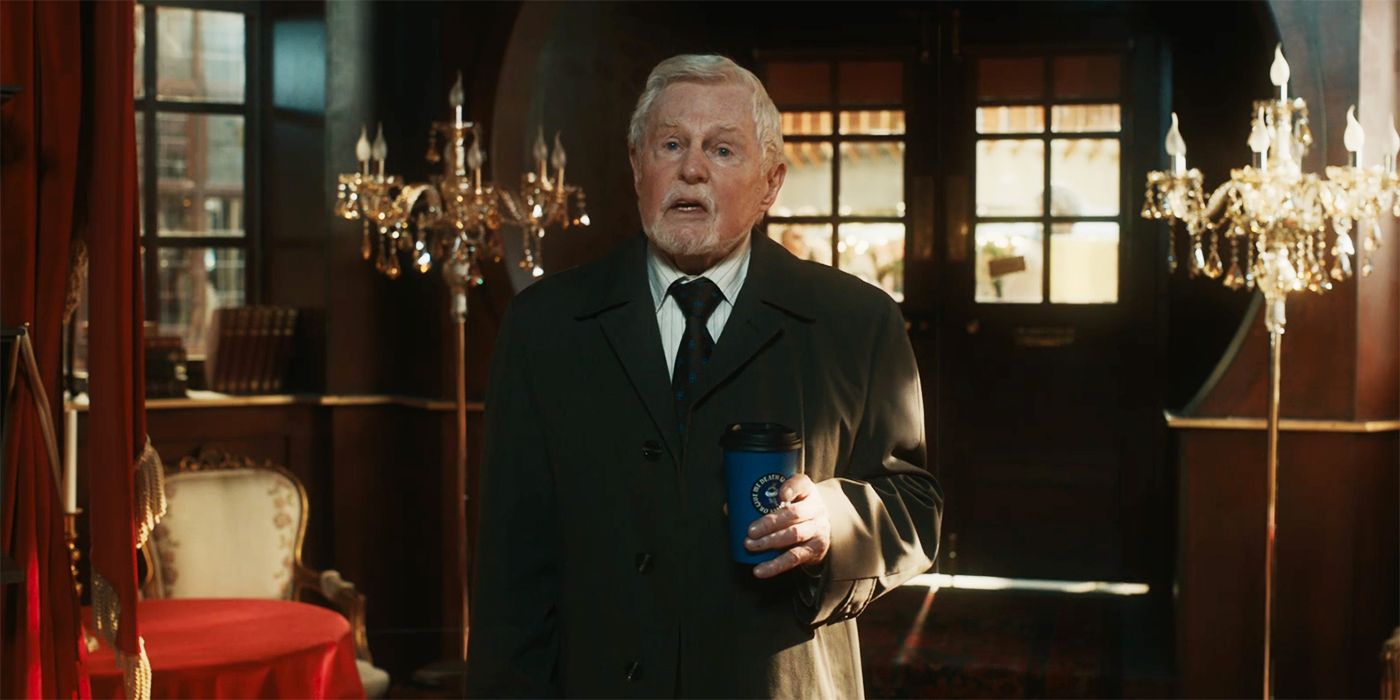 While Tennant may be the most prominent Doctor Who alum in Good Omens, he isn't the only one to appear in both series. Sheen himself provided the voice of the TARDIS-devouring entity known as House in the Gaiman-penned season 6 episode "The Doctor's Wife" alongside Tennant's successor Matt Smith. Meanwhile, Fifth Doctor actor and Tennant's father-in-law Peter Davison also appears in Good Omens season 2 as the biblical figure Job.
Related: New David Tennant Release Revives Doctor Who Crossover After 16 Years, Hypes Up His 14th Doctor
Many members of Good Omens' supporting cast also made appearances in Doctor Who. Derek Jacobi plays the heavenly Metatron in the Prime Video series, and he appeared as Professor Yana, an alias of the villainous Master, in the Doctor Who episode "Utopia" and in additional audio dramas. Nina Sosanya, Maggie Service, Steve Pemberton, Mark Gatiss, and Reece Shearsmith have also made appearances on Doctor Who, while Gatiss himself wrote a number of episodes.
While Crowley and the Doctor may be different in some ways, both characters have become two of Tennant's most beloved and recognizable roles. With a number of notable faces from Good Omens also appearing in Doctor Who, Tennant's mind-bending Easter egg question may be more complicated than it actually seems. Nevertheless, it makes for a fun mind game for those who enjoy both projects.
Source: ComicBook.com