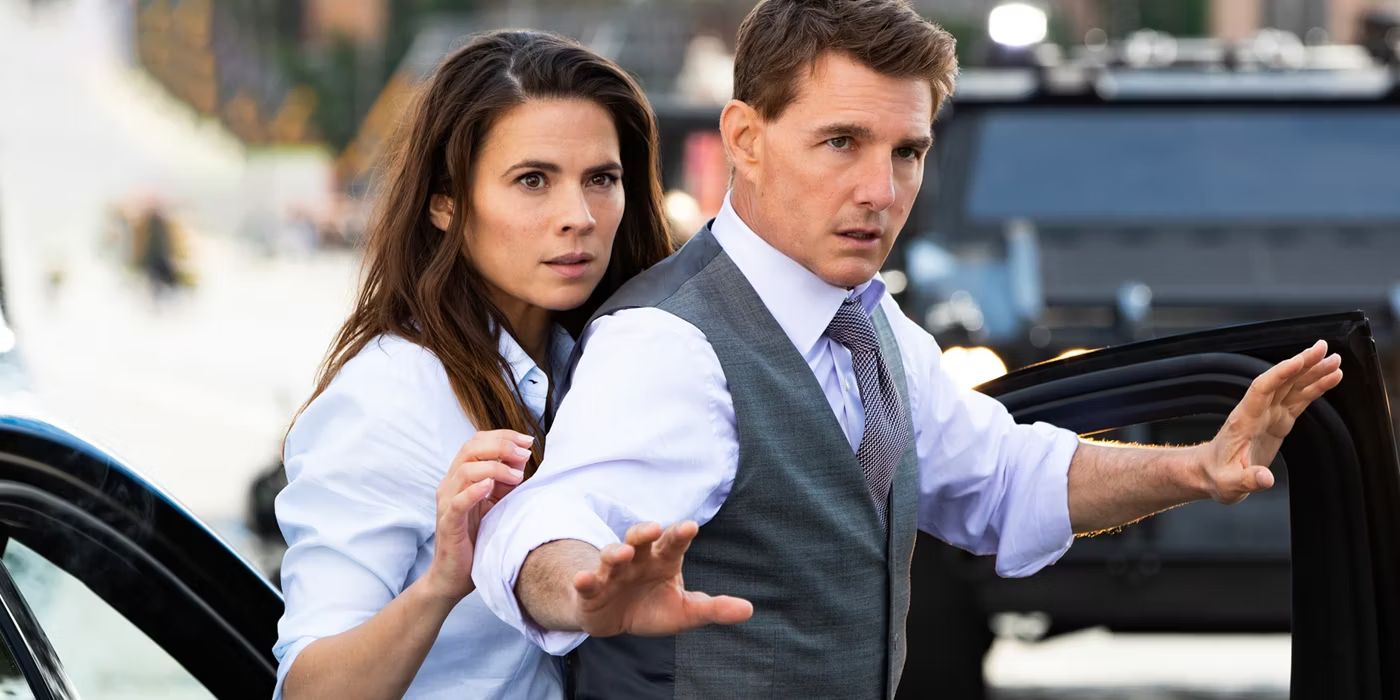 Mission: Impossible – Dead Reckoning Part One nearly broke one of star Tom Cruise's three big storytelling rules for the franchise, according to co-writer/director Christopher McQuarrie.
McQuarrie recalled how changes he made to Dead Reckoning Part One's first act risked veering away from the guidelines set out by Cruise during an episode of the Script Apart podcast. "It's the first Mission: Impossible that opens not on Ethan Hunt," he said. "And it was a very unusual departure. It was one Tom and I really debated, but we recognized the importance of it is what you're actually doing — you feel like you're meeting this crew of the submarine and what is this whole thing about? You're actually meeting the villain of the movie. You're meeting the antagonist before you meet the protagonist. And that was our rationale, is we're introducing the Entity, even though you might not know what it is yet at this point, before introducing Ethan."
Related: Mission: Impossible 7 Is the Second-Lowest Earner in the Franchise
"Tom has very, very few and very specific rules about Mission: Impossible," McQuarrie added. "Ethan must receive a mission, there must be the theme song, there must be a mask gag… but when I restructured [Dead Reckoning Part One's] first act, it was not in the same order anymore, which meant I had to do another scene where Ethan got the mission." McQuarrie revealed several other notable tidbits about Dead Reckoning Part One's evolution over the course of its production cycle, including the role X-Men veteran Nicholas Hoult would've played had he not bowed out due to pandemic-related scheduling conflicts.
M:I 7's Cast and Crew Discuss the Film's 'Timely' AI Villain
The filmmaker explained that Hoult was set to play Dead Reckoning Part One's main villain, before McQuarrie and co-writer Erik Jendresen had devised either The Entity or secondary antagonist Gabriel (Esai Morales). That said, earlier comments by McQuarrie make it clear the concept of pitting Ethan Hunt (Cruise) against an AI enemy gained traction relatively early in the seventh Mission: Impossible installment's development. McQuarrie previously insisted that he and Tom Cruise's had discussed the possibility of AI serving as Dead Reckoning Part One's overarching baddie "very early," noting the technology is now a mainstream concern.
Related: Paramount Refused IMAX's Attempt to Help Mission: Impossible 7's Box Office
Benji Dunn actor Simon Pegg echoed the latter sentiment in a more recent interview. According to Pegg, AI felt like a "science fiction-y idea" during pre-production and principal photography on Mission: Impossible – Dead Reckoning Part One, only to become "very timely" closer to the action blockbuster's July 2023 release.
Source: Script Apart