Al Hilal have made a world record bid of £259m to sign Kylian Mbappe from Paris Saint-Germain.
The French champions have put Mbappe up for sale and left him out of their squad for the pre-season tour of Japan and South Korea, making it clear they only want to include players who are committed to the club.
Al Hilal's record offer is not the only one PSG has received. They have been approached with a mix of offers for Mbappe, including cash plus players, but Al Hilal have shown their intent after submitting a world record bid.
Paris Saint-Germain believe at least five clubs are interested in signing Mbappe, including Tottenham.
There is already said to be a "hot market" for the France captain and PSG are awaiting further developments this week with clubs interested including Chelsea, Man United, Inter Milan and Barcelona.
PSG will listen to any and all offers to sell Mbappe, and if it were left to the French champions they would simply sell him to the highest bidder, however, other clubs would struggle to match Al Hilal's offer.
The forward has a year left on his contract and is unwilling to sign a new one, with PSG believed to have already agreed to join Real Madrid on a free next summer.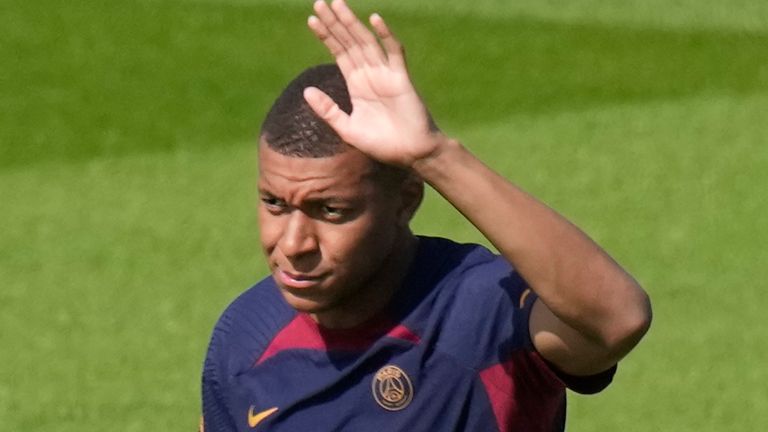 However, Real may now be tempted to make a formal bid for the player to ensure they don't lose him again.
PSG are determined not to lose Mbappe – who reportedly cost more than £150m when he signed from Monaco – for nothing.
Interested clubs are alarmed by the fact that PSG is willing to loan Mbappe for the season.
However, Mbappe is ready to dig in his heels, sit out next season and leave for Madrid on a free transfer next summer.
The 24-year-old will no longer play for PSG unless he extends his contract.
"PSG want Mbappe to leave"
Sky Sports News Chief Reporter Kaveh Solhekol:
"Who will be able to afford Kylian Mbappe? He is reportedly earning around £2m a week at PSG. His loyalty bonuses are unbelievable.
"There have been reports that, if he stays at PSG for another season, he will earn more than £100m.
"Interestingly, what I've been told is that PSG are willing to let him go on loan next season.
PSG captain Marquinhos has urged the club's board to resolve his dispute with Kylian Mbappe which has seen the star player put up for sale.

"So if you're a club that wants to get him, you don't necessarily have to worry about paying a transfer fee. You can take him on loan for a season and agree to pay his wages.
"As for PSG, they just want him to leave. But of course, the player remains in a strong position because he has a contract. If he wants, he can sacrifice next season and go to Real Madrid for nothing next summer.
"I have also been told that PSG have had a mix of interest. People who have contacted them have talked about borrowing and talking about buying it. They have also talked about player and money deals.
"The clubs include two or three from the Premier League, as well as from Italy, Spain and Saudi Arabia."
Saudi Arabia's interest in Mbappe was 'inevitable'
French football expert Jonathan Johnson:
"I think we can probably classify this as the best case scenario of PSG potentially receiving a world record transfer fee from a club that could potentially offer Mbappe a lucrative amount of money in a short period of time – which wouldn't necessarily put any barriers in place when it comes to his future desire to play for Real Madrid as well.
"The fact that it would be a relatively short-term deal for someone like Kylian Mbappe is [also] actually much more attractive than if it was a three or four year contract.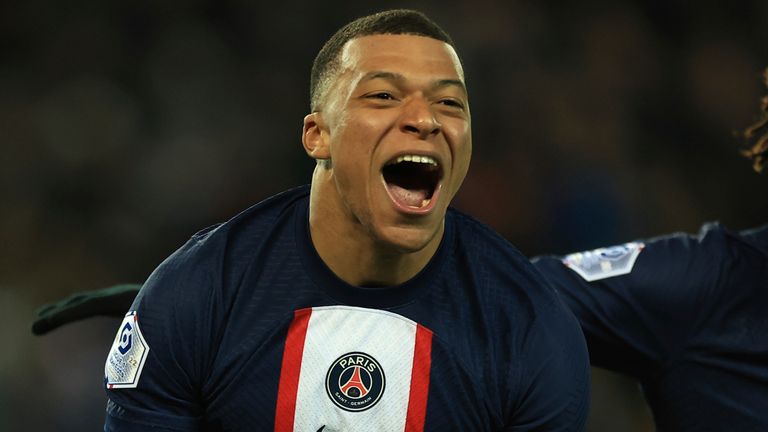 "I also think it was inevitable at some point that Saudi Arabia would throw their hat in the ring and at least make an effort to try and pry Kylian Mbappe away from PSG, especially given the way the situation has deteriorated, certainly over the last couple of days.
"PSG would accept this offer if the offer is sustainable and there is an indication that Kylian Mbappe would at least consider negotiating personal terms and hearing about this impressive proposal that Saudi Arabia would probably make."
France's players' union threatens PSG with legal action
France's players' union has accused PSG of bullying Mbappe and threatened the club with legal action to protect the striker's rights.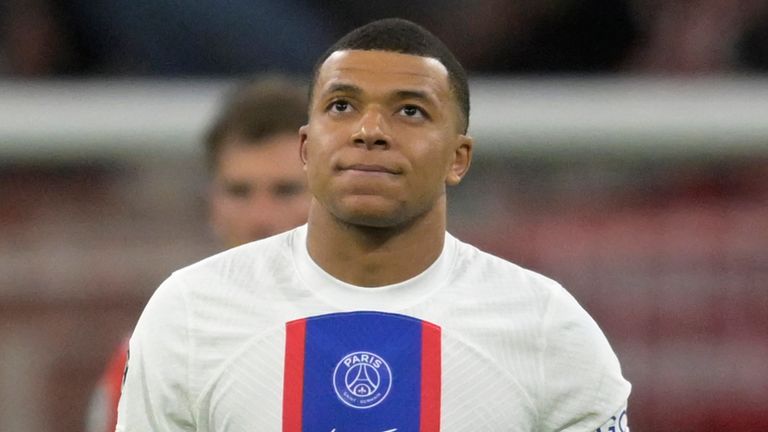 A statement from the Union Nationale des Footballeurs Professionels (UNFP) said: "These players – all of them – should enjoy the same working conditions as the rest of the professional workforce.
"The UNFP thinks it would be useful to remind managers that pressuring an employee – through worsening working conditions, for example – to force them to leave or to accept what the employer wants, constitutes moral harassment, which French law strongly condemns.
"So yes, the UNFP reserves the right to take civil and criminal action against any club that behaves in this way."
Follow the summer transfer window with Sky Sports
Who will be on the move this summer when the transfer window opens on June 14 and closes at 11pm on September 1 in England and midnight in Scotland?
Keep up to date with all the latest transfer news and gossip on our dedicated Transfer Hub blog on Sky Sports' digital platforms. You can also catch the highlights, highlights and analysis on Sky Sports News.