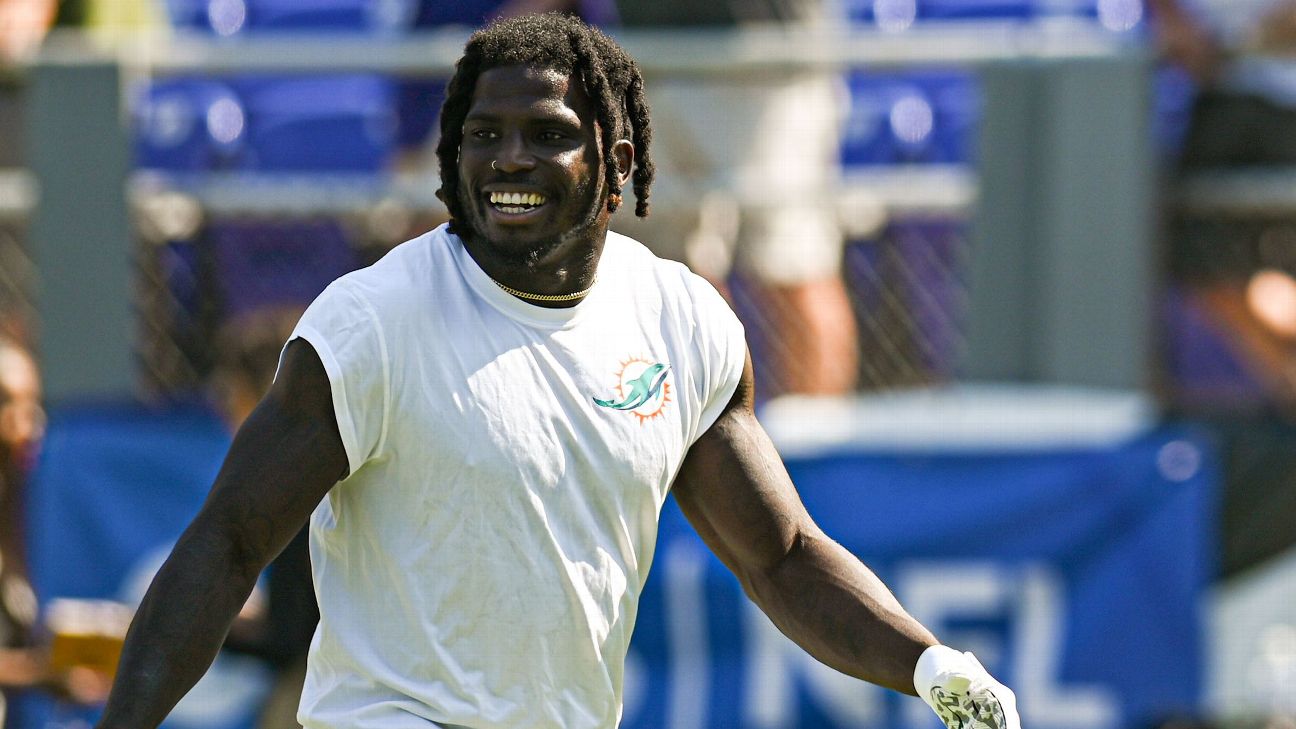 Miami Dolphins wide receiver Tyreek Hill has reached a settlement with the other party involved in an incident at a Miami Beach marina last month, attorneys for both sides announced Monday.
"The parties in the incident that occurred on June 18, 2023 at Haulover Marina involving Tyreek Hill have resolved their disputes," said Evan Feldman, the attorney for a Kelley Fleet Inc. employee. and Julius Collins, Hill's attorney, in a joint statement provided to ESPN's Adam Schefter.
According to WPLG-TV in Miami, Hill allegedly punched a Navy employee during a "dispute" that Sunday. Miami sports radio host Andy Slater reported that Hill hit the employee in the back of the head, but said the person declined to press charges at the time.
The incident was under investigation by the Miami-Dade Police Department, but no charges were filed against Hill.
The Dolphins released a statement last month through a spokesperson acknowledging the reported incident.
Hill, a seven-time Pro Bowl selection and four-time first-team All-Pro, is entering his second season with the Dolphins after spending the first six of his career with the Kansas City Chiefs.
The Dolphins' veteran players are scheduled to report to training camp on Tuesday.
Information from ESPN's Marcel Louis-Jacques was used in this report.