The Mayans MC's shocking death in season 5 was "difficult" to film for star Clayton Cardenas, who reveals that "people were in tears" that day on set.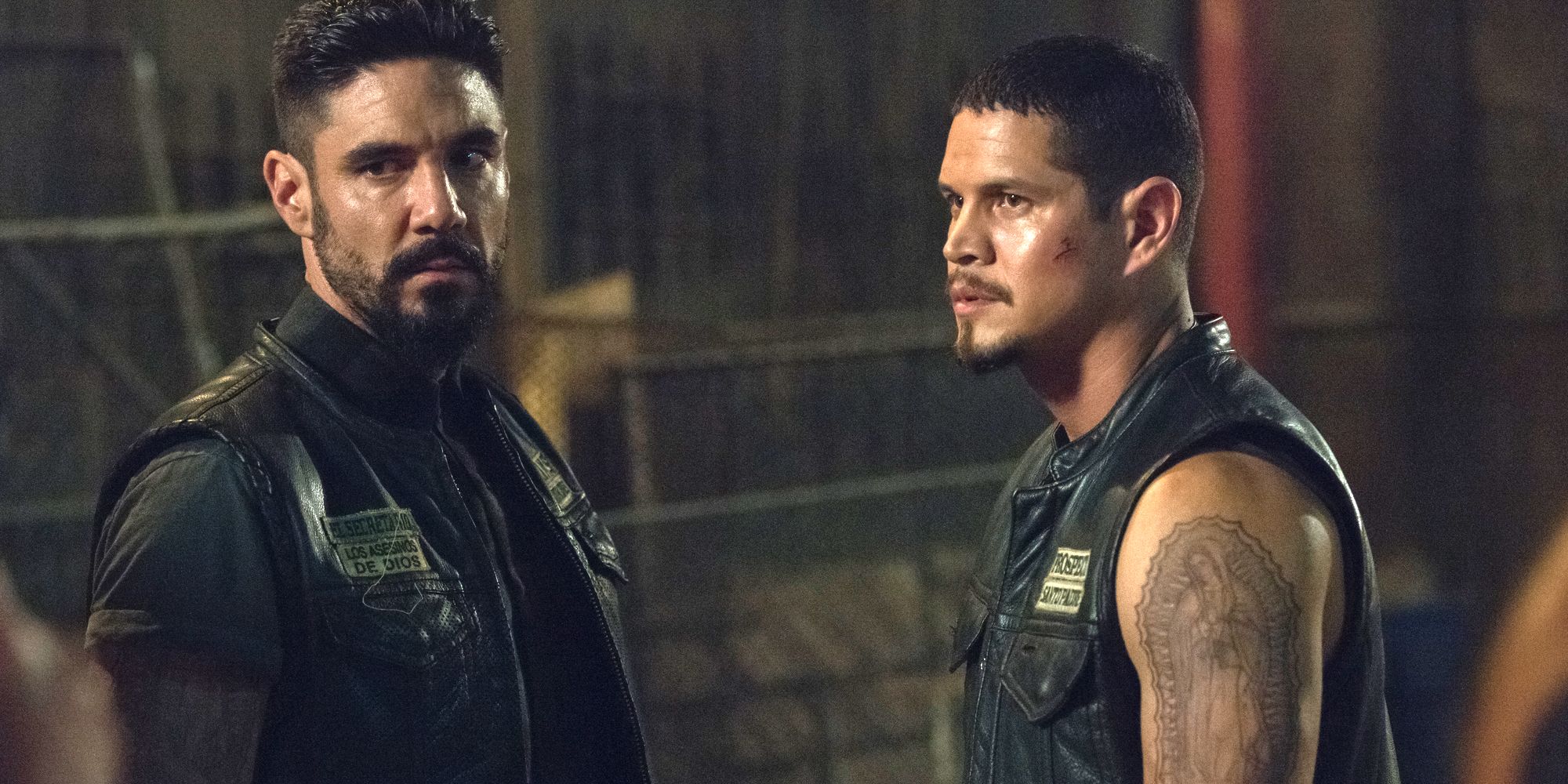 This article covers a developing story. Keep checking back with us as we will add more information as it becomes available.
Warning! SPOILERS ahead for Mayans MC season 5 finale.Claytan Cardenas reveals that the shocking death of Ezekiel (JD Pardo) in the Mayans MC season 5 was "tough" to film. Since the crime drama premiered on FX in 2018, EZ has been a main character throughout. At the end of his final season, however, he is revealed to be an informant and is subsequently killed by his own team.
Cardenas recently appeared on Conversation in the Mayan Temple podcast and opened up about what it was like shooting EZ's death. Read Cardenas' comments about that moment below:
"It was a difficult day. It was a difficult scene to shoot. That day, I remember – even before we started rolling – people were in tears. Me, mostly I cried. I was on the ground crying. It was a really difficult moment. I think, at that point, it finally hit everybody like, 'Oh, this is over. This is not happening anymore. There's no going back tomorrow. This is. I may never see some of these guys again."
Source: Mayans Temple Talk