The next Pokémon TCG set "Paldean Fates" will be a new inclusion to the Fates set lineup releasing January 24th, 2024.
Featuring shiny or "Shining" Pokémon, Paldean Fates will bring back a fan-favorite set style with one of the best Scarlet & Violet set designs to date.
A shining new adventure awaits with Scarlet & Violet—#PaldeanFates ✨

Discover more than 100 Shiny Pokémon and other surprises, available on January 26, 2024 ✨ https://t.co/pFDTWC9b59 pic.twitter.com/RdTVBMaY7q

— Pokémon TCG (@PokemonTCG) November 16, 2023
Scarlet & Violet Paldean Fates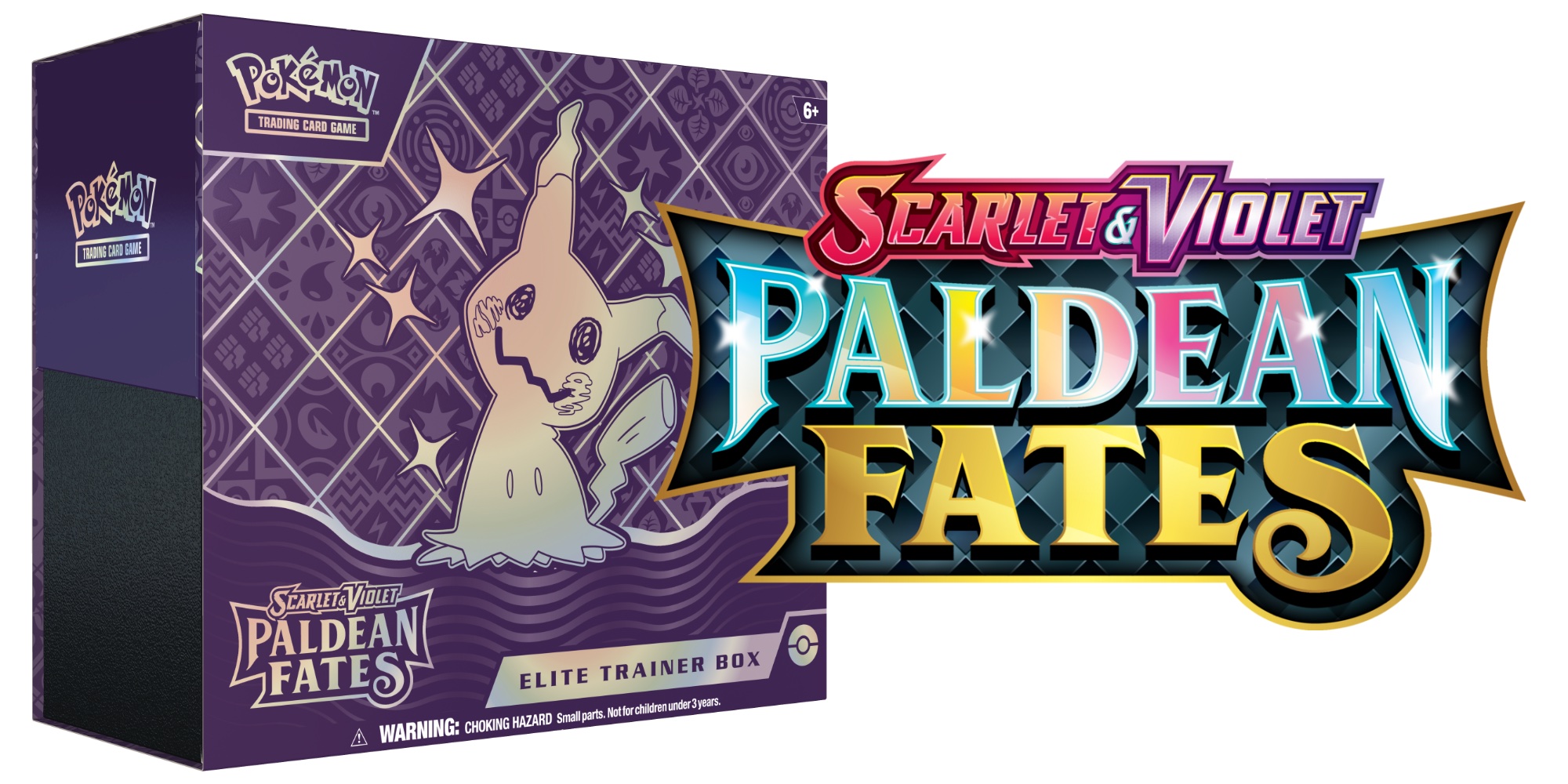 Scarlet & Violet Paldean Fates will be the sixth set for release in the generation and the first to release in 2024. There are few better ways to open the second year of Scarlet & Violet TCG than with a new Fates expansion. Not only are some Paldean Pokémon going to get their first shiny form cards, but plenty of fan-favorite Pokémon and shinies are going to be featured in this set. This could realistically be the highlight release for this Generation. As usual with Fates sets, all cards will be legal for play on release, though Fates are usually focused more on collectability than competitive viability.
Products
Elite Trainer Box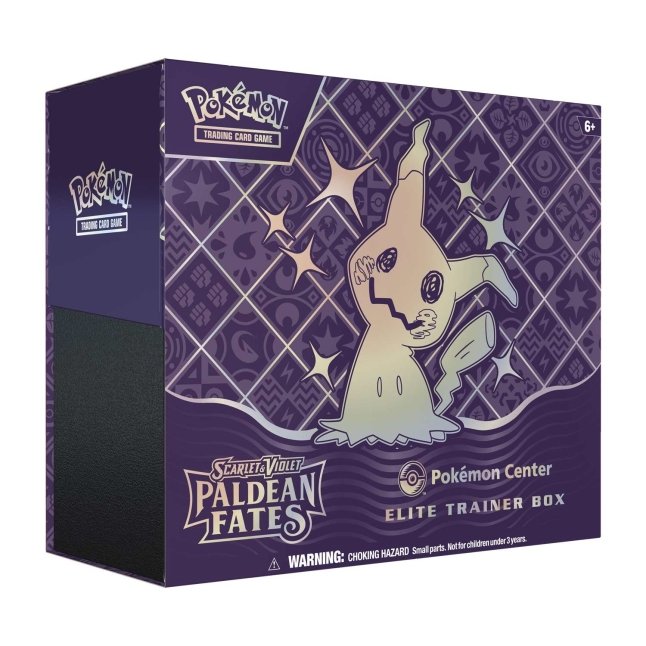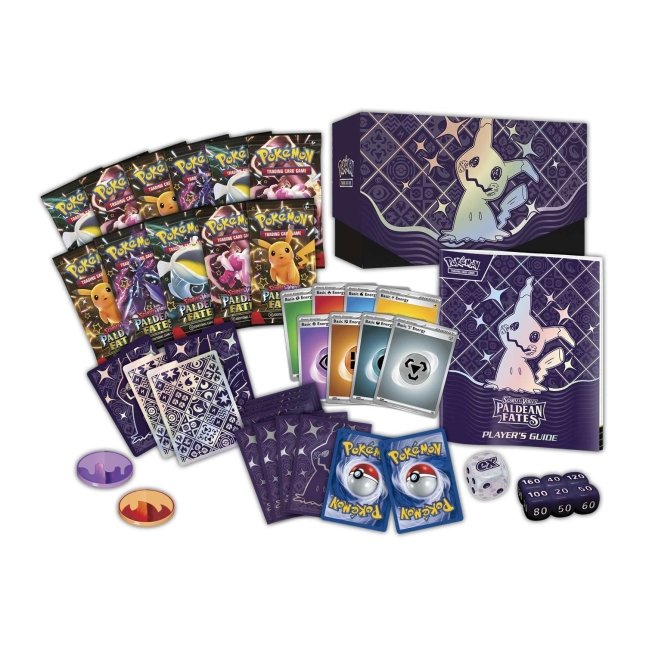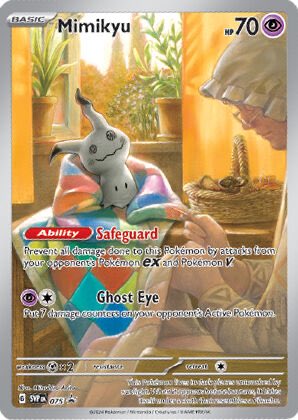 This dazzling Elite Trainer Box features shiny Mimikyo with a Violet color scheme throughout. With 9 booster packs, an Illustrator Rare (shiny) Mimikyu, and plenty of accessories for gameplay and collecting, this box is perfect for any collector or player who plans it invest in this set.
Premium Collection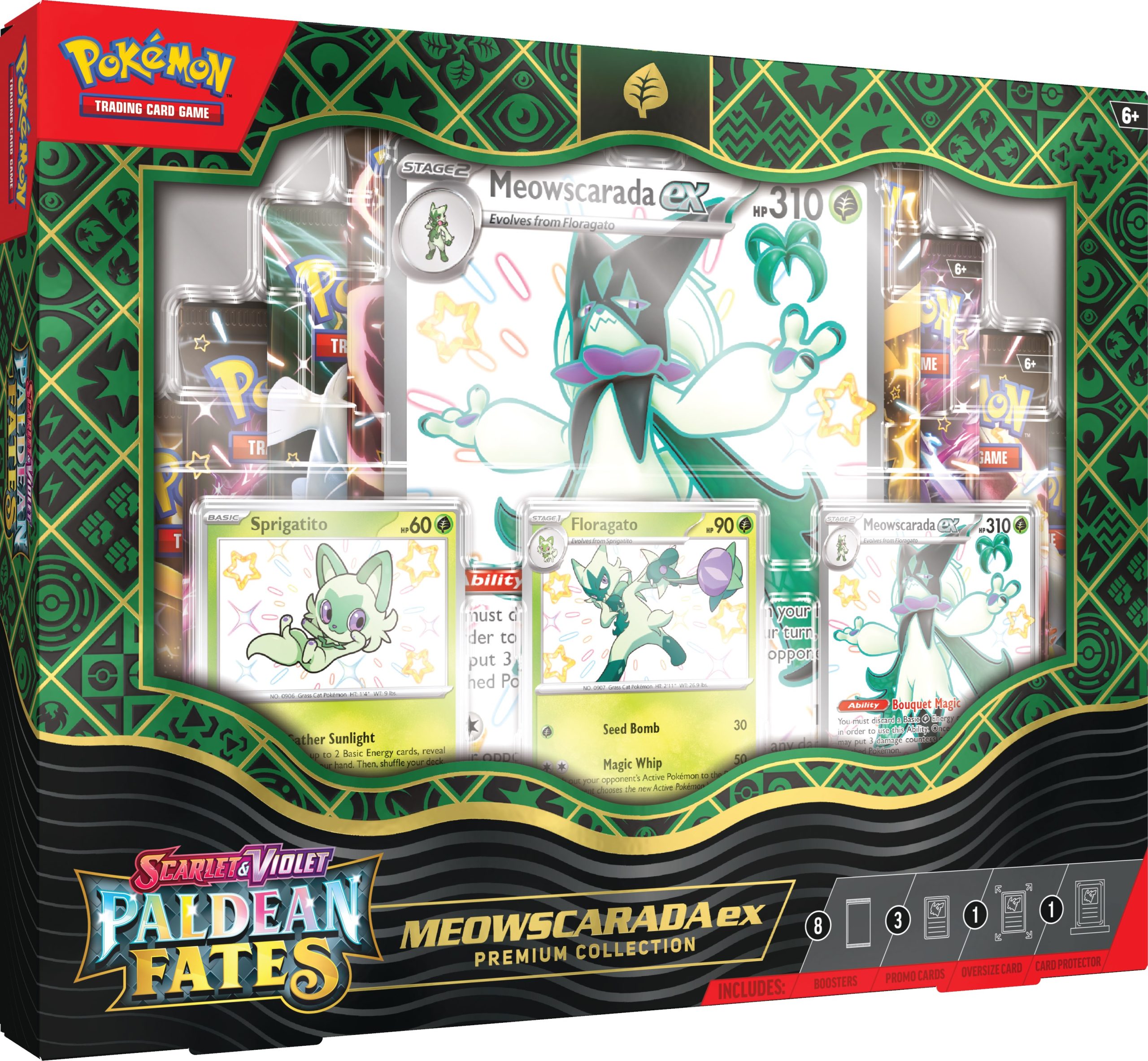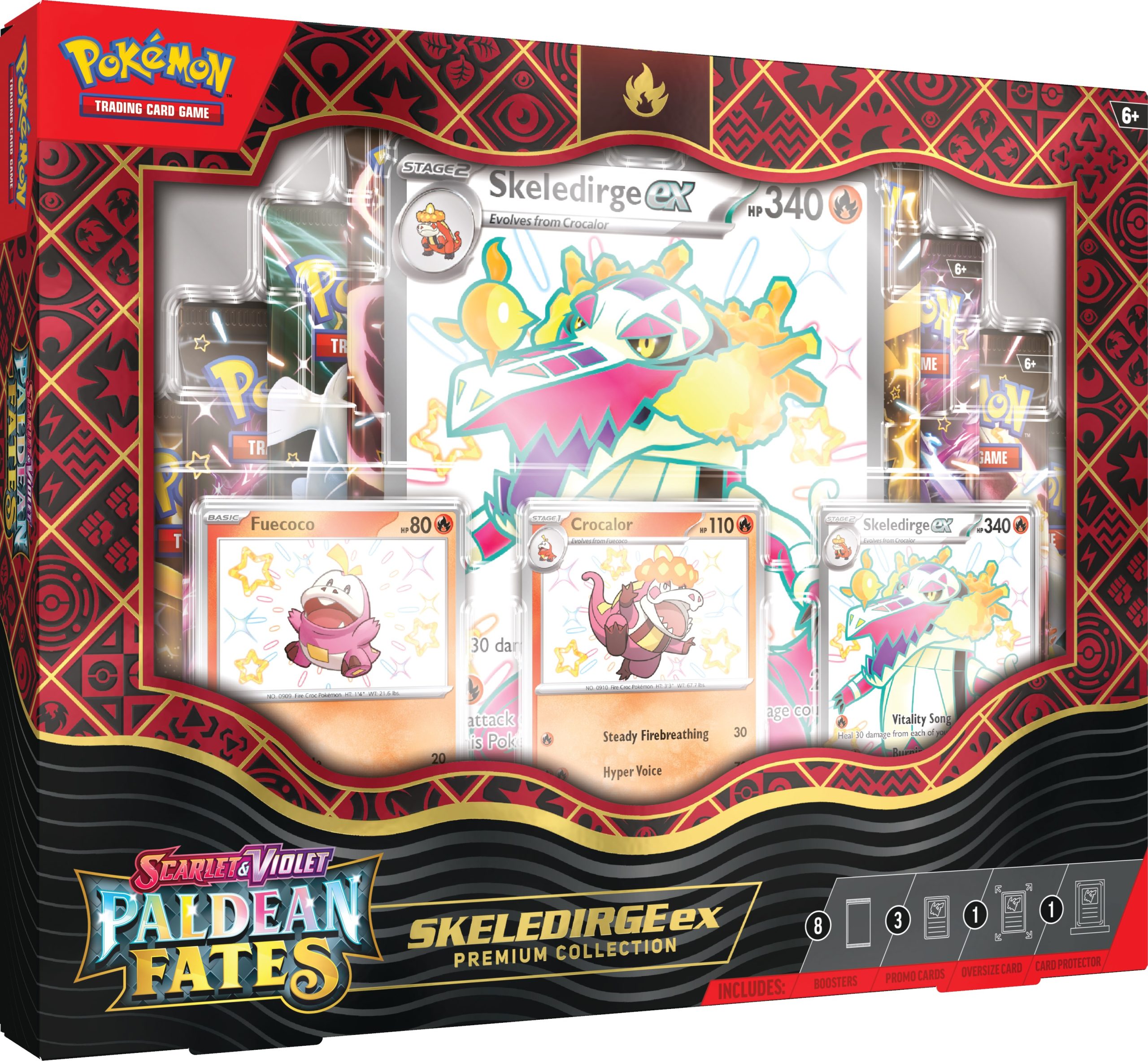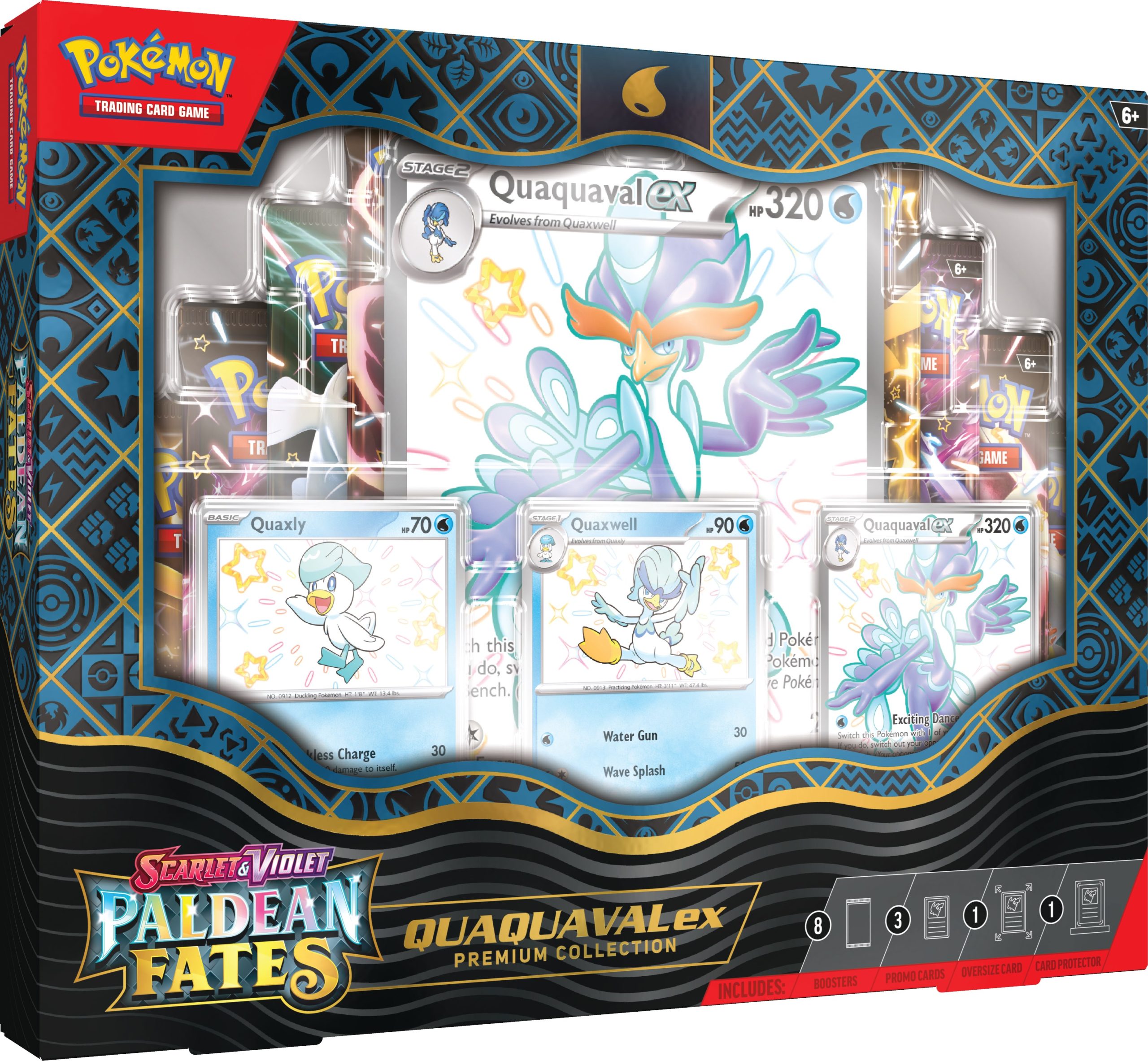 Each of the Paldean starters are receiving their first shiny form, and with it they are getting a feature in the Premium Collection boxes. Collectors will be able to choose their favorite Paldean starter's box and receive a shiny card of each evolution. The boxes also include a jumbo card of the final evolution, along with eight Paldean Fates booster packs. This will be the ideal item for almost any kind of collector or player.
Tech Sticker Collection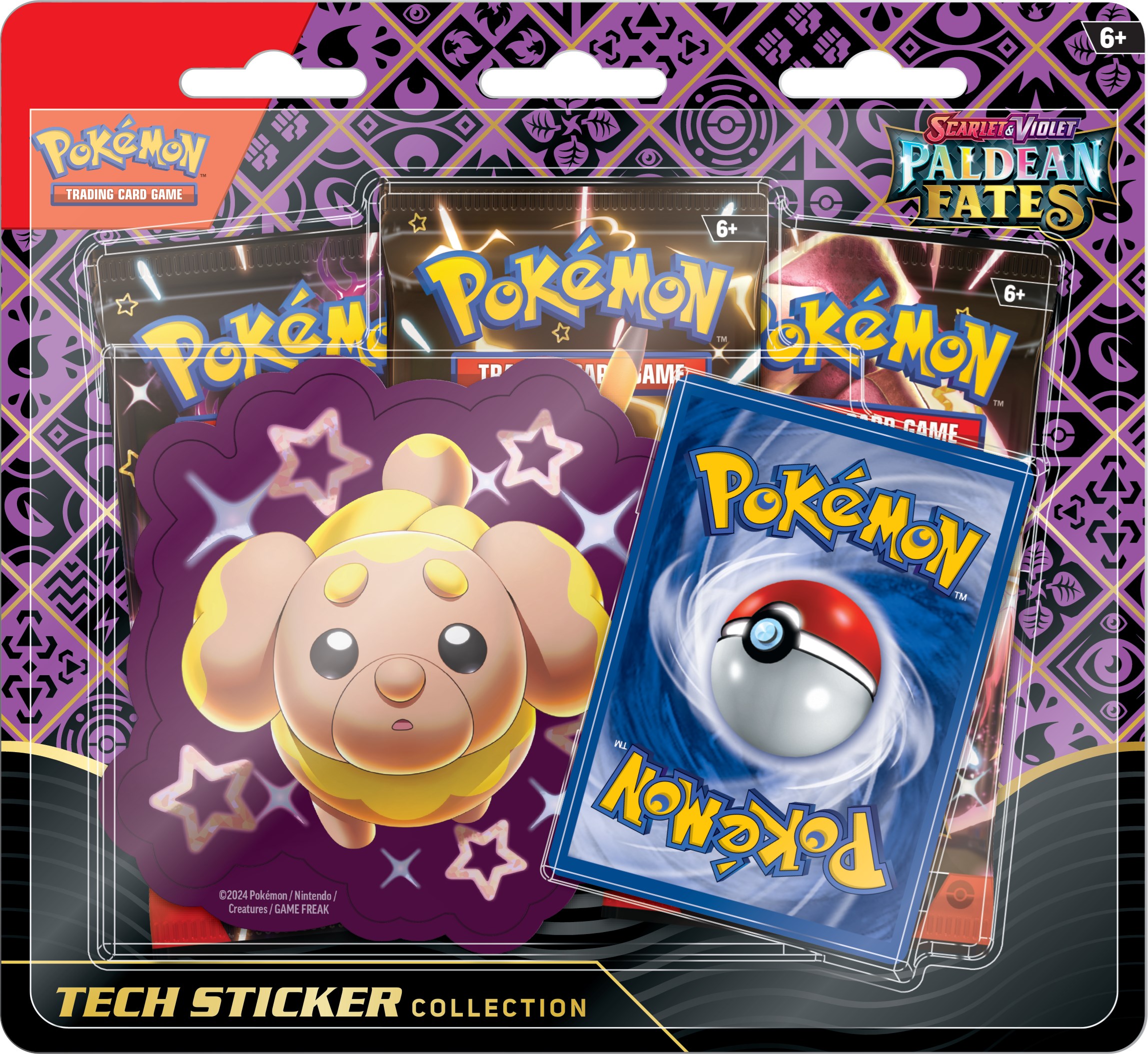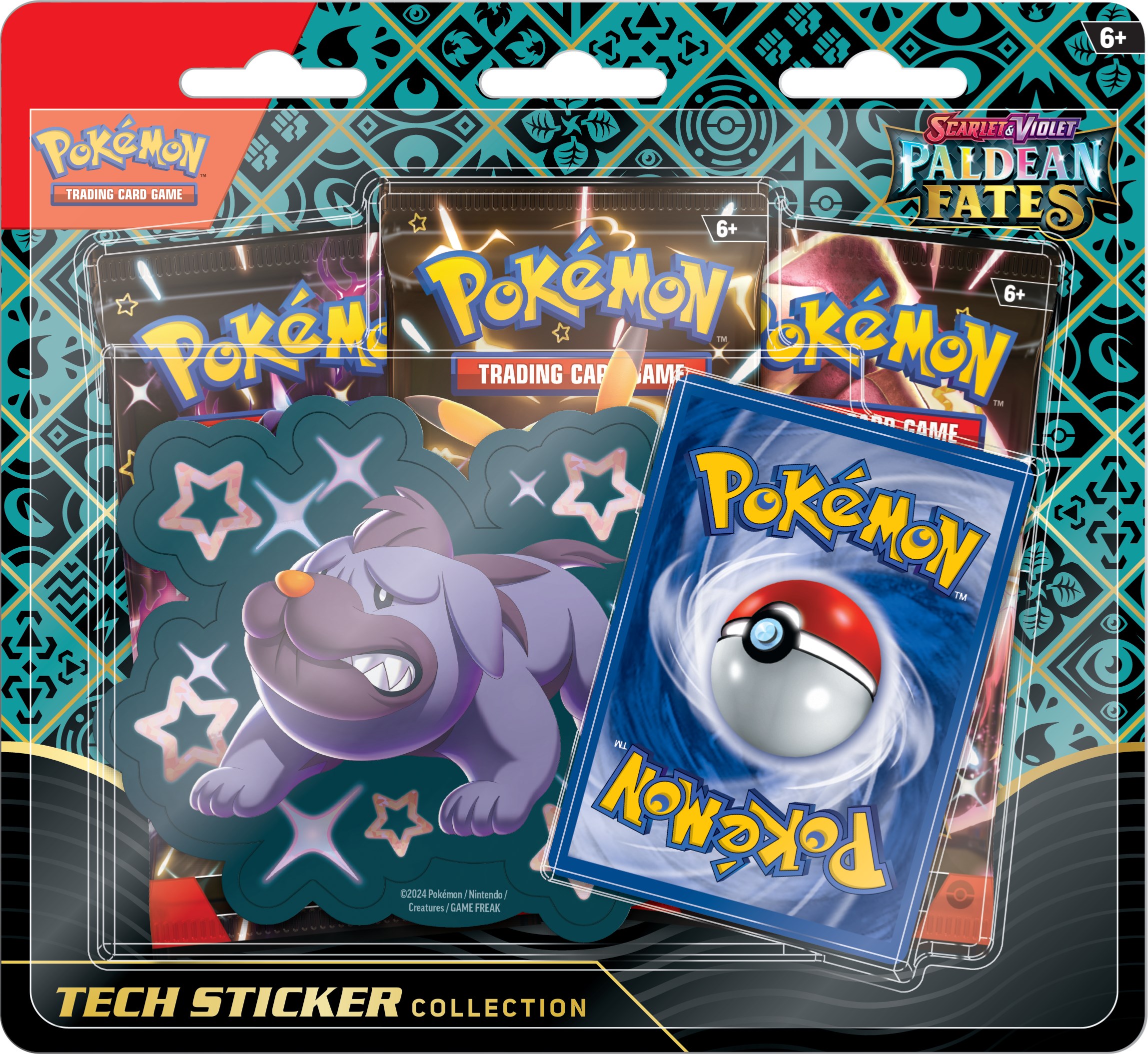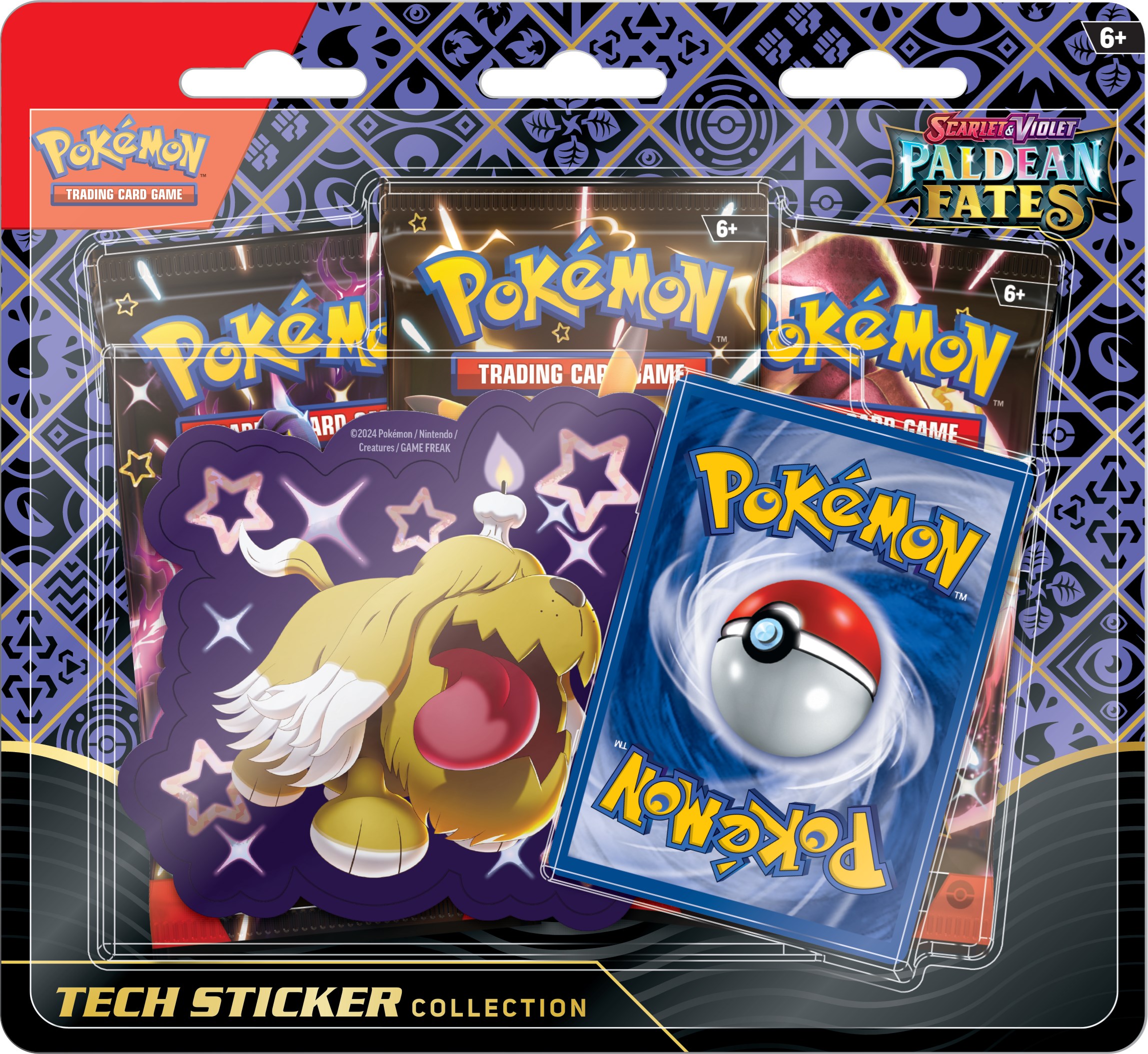 The Paldean Fates Tech Sticker Collection is a set of three blisters containing three packs each. Each Tech Sticker Collection includes a sticker of the shiny form of one of the Paldean dog Pokémon, along with a card that will presumably be the shiny Pokémon featured in each blister.
Tins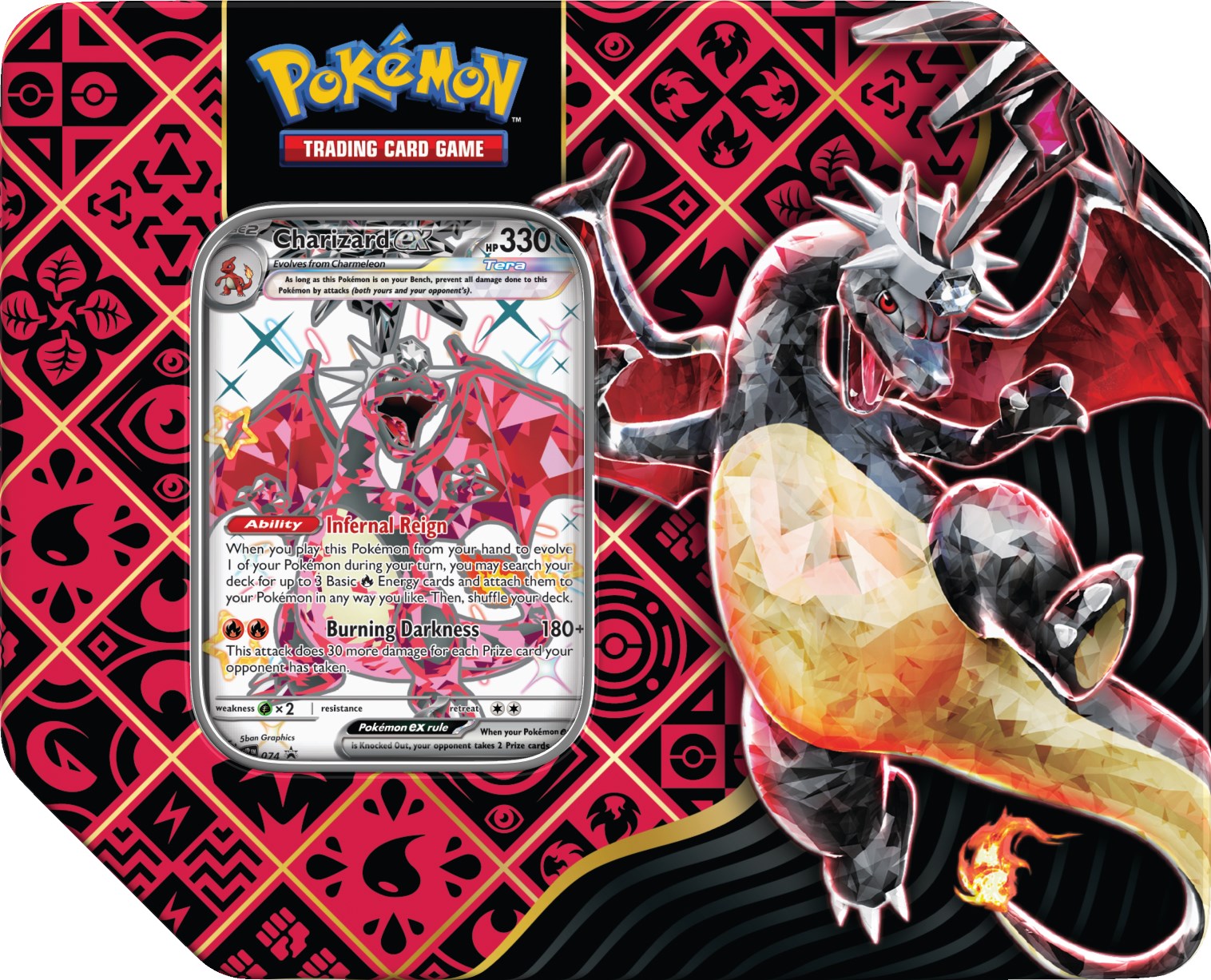 As is tradition with all Fates sets, shiny Charizard will be included in the set, and for this go around he'll be the featured Pokémon on one of this set's tins alongside Great Tusk ex and Iron Treads ex. This makes it much more likely that a card other than Charizard will finally be the most sought-after shiny of the Generation. The Tin includes not only a beautiful shiny promo, but also four Paldean Fates booster packs.
Mini Tins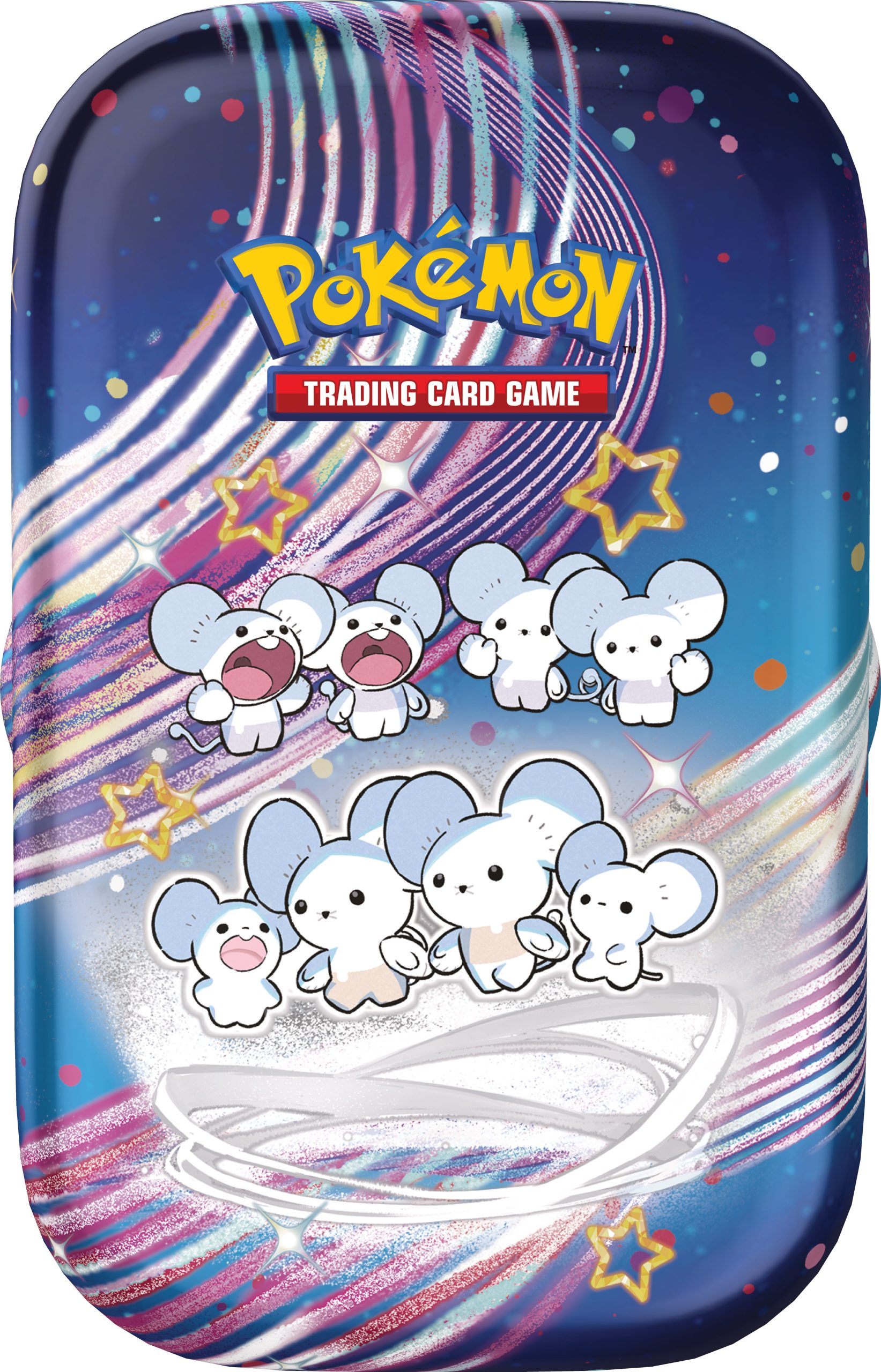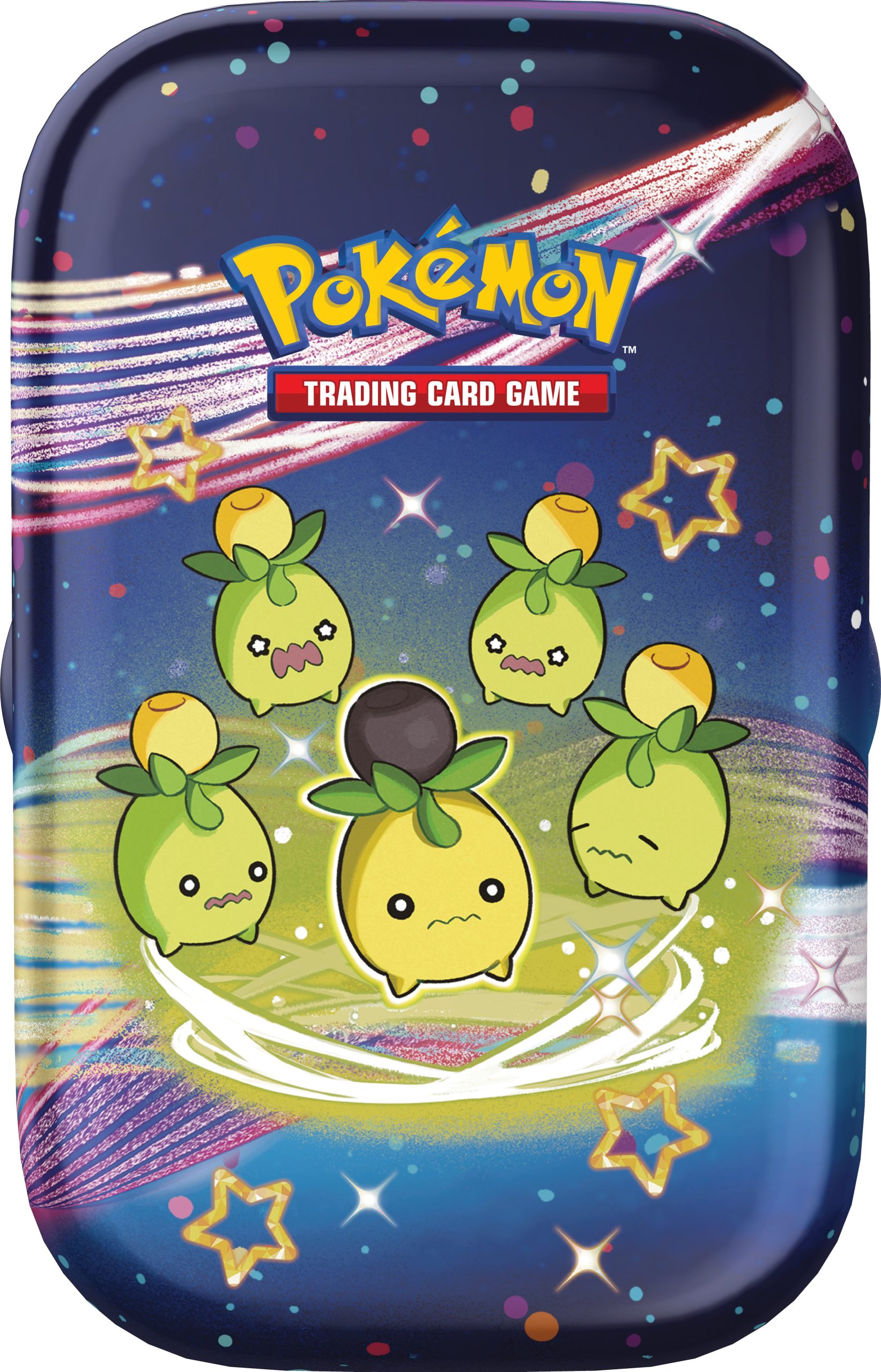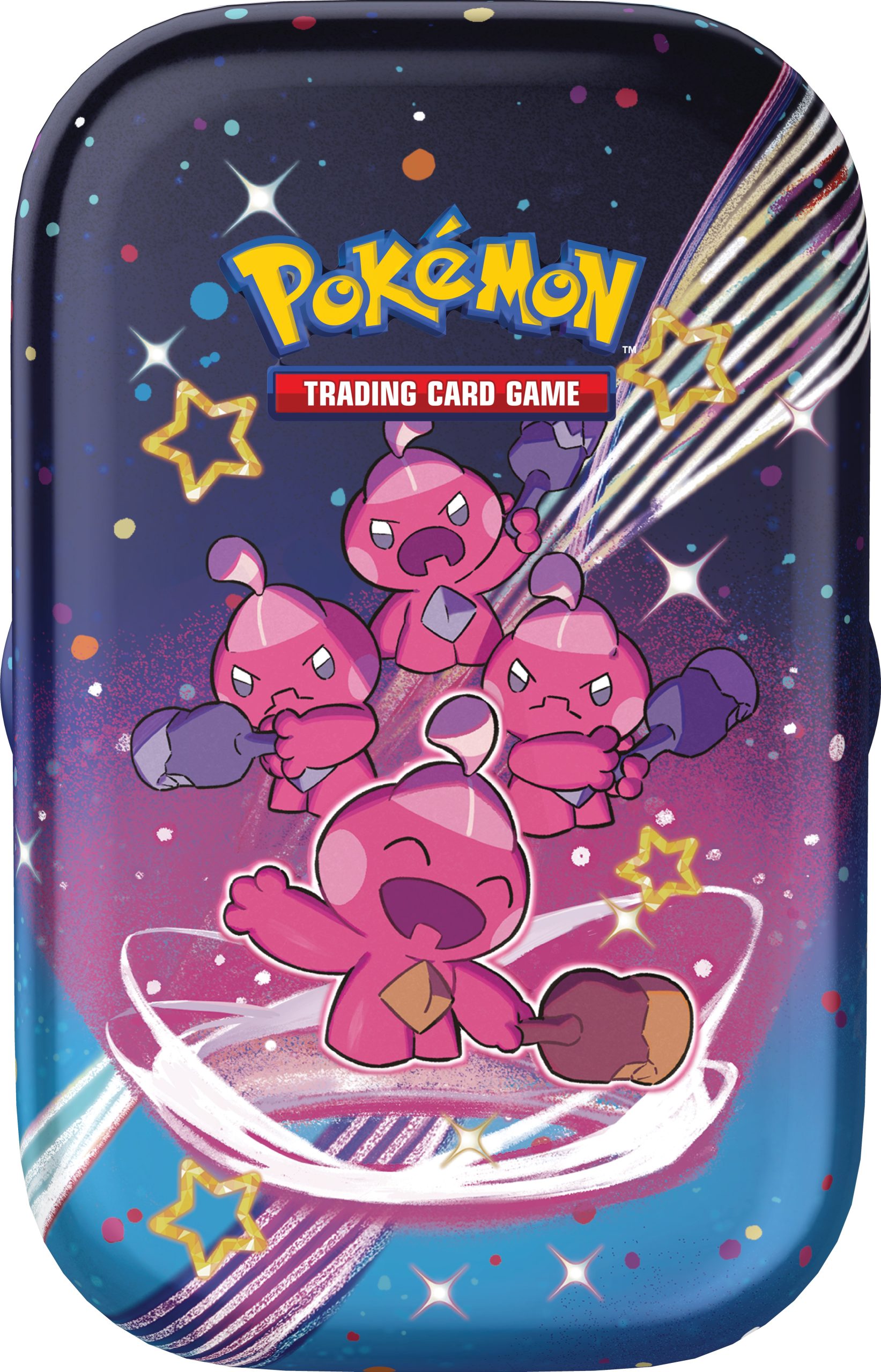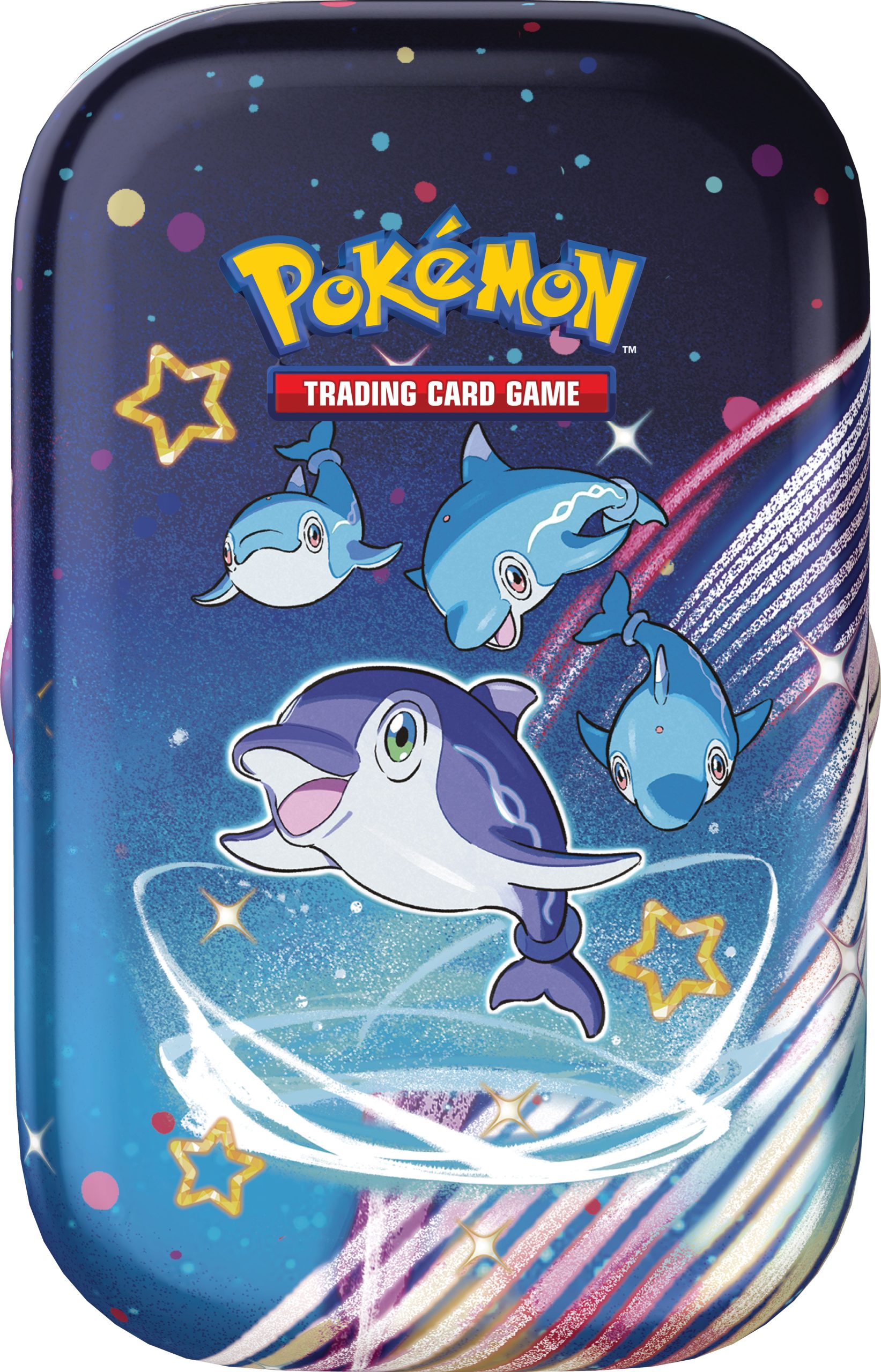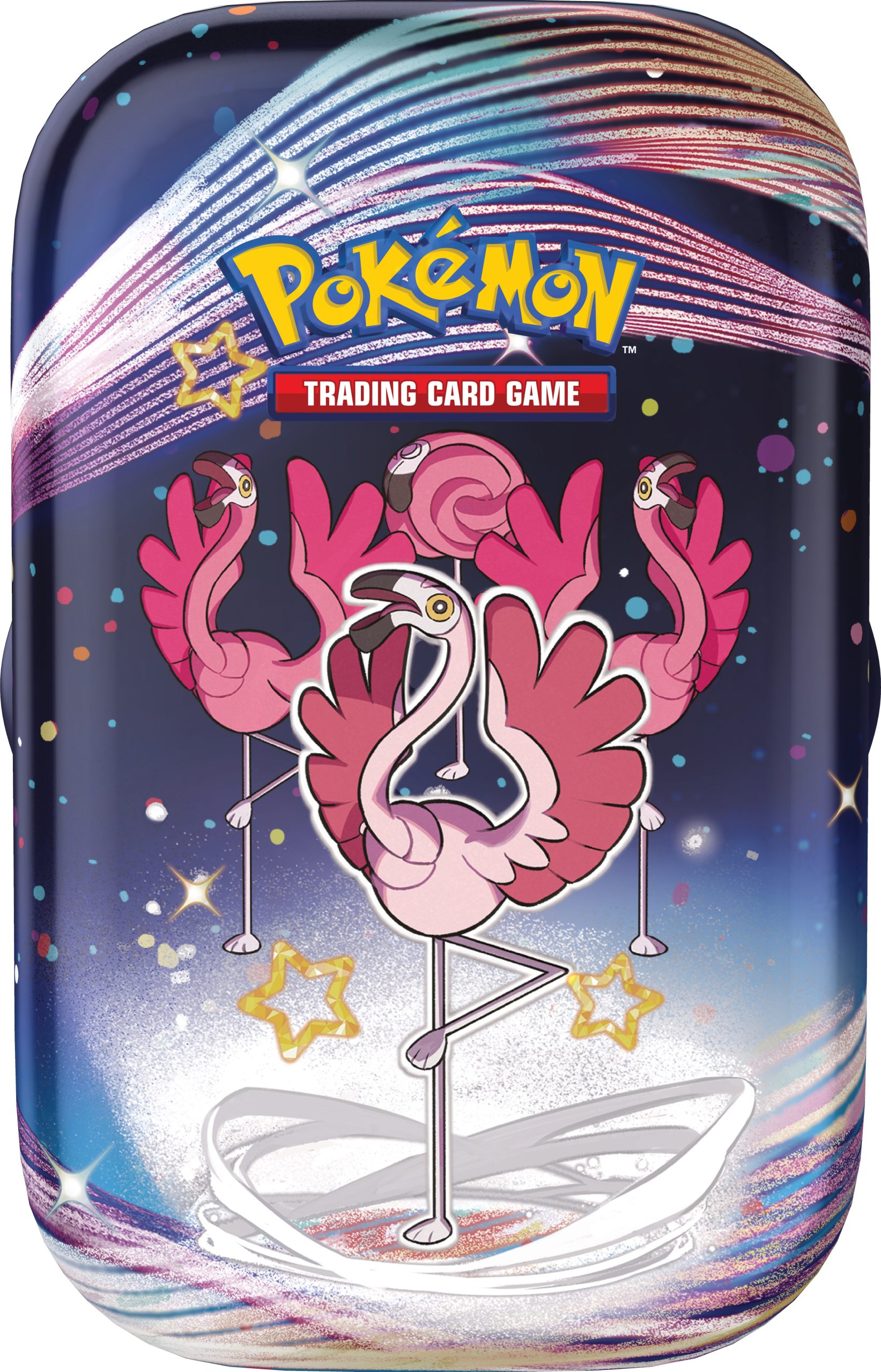 Mini Tins are often considered a collectible set of their own, and Paldean Fates Mini Tins are bound to be some of the most collectible in recent history. Featuring some of the cuter Pokémon from Scarlet & Violet, the Mini Tins display groups of different Pokémon around one of their shiny forms. This cute set comes with two Paldean Fates booster packs, one sticker sheer, and one art card themed after the specific tin it comes in.