A financial revolution is quietly unfolding in the heart of the world's second largest continent. Central Bank Digital Currencies (CBDCs) have become more than a contemporary concept. In Africa, they promise a transformative future.
Africa is quietly weaving a narrative that could shape the monetary future of our world. CBDCs have taken center stage, and while advanced economies debate their adoption, many African nations are racing ahead.
Africa's unbanked shift from mobile payments to CBDC
Africa's story of technological evolution is both compelling and unique. Bypassing the landline era, the continent plunged headlong into the mobile era. This transition was not only technological – it reshaped societies.
Platforms like M-Pesa brought financial access to corners of the continent previously untouched by traditional banks.
Indeed, traditional banks left gaps in Africa. Although the average rate of account ownership in the region rose to over 70%, approximately 350 million adults, from the bustling markets of Lagos to the quiet shores of Madagascar, are untouched by formal financial systems.
"In sub-Saharan Africa, [the increase in the average rate of account ownership] was largely due to the adoption of mobile money… Mobile money has become an important enabler of financial inclusion in sub-Saharan Africa – especially for women – as a driver of account ownership and account use through mobile payments, saving and borrowing. announced the World Bank.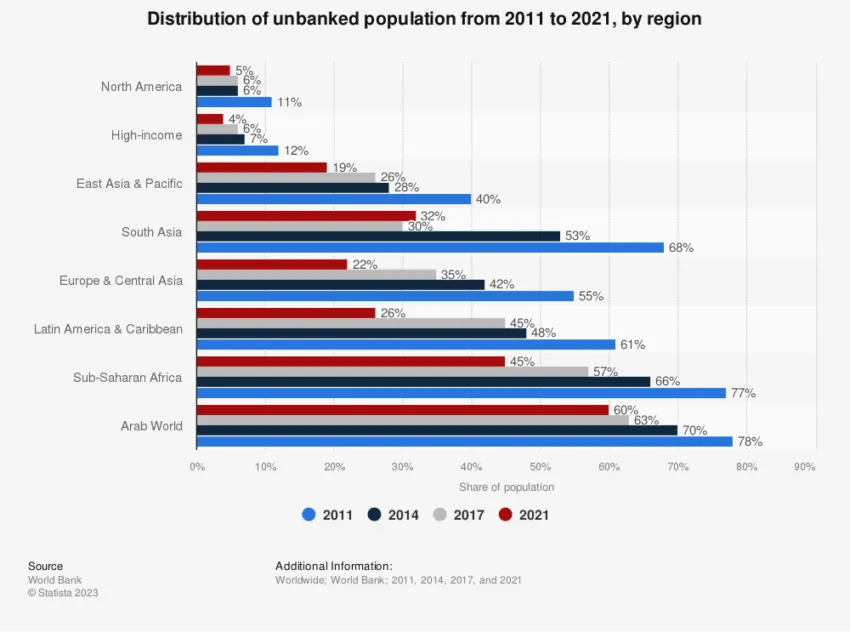 Now, the winds of change carry whispers of yet another CBDC-enabled digital transformation.
CBDCs, with their promise of digital stability and convenience, lure these huge numbers into a new monetary era. Instead of the wild swings of decentralized cryptos, CBDCs offer a balanced mix – digital advantages under a regulated and government-backed umbrella.
African nations making significant strides to adopt CBDC
Nigeria's journey with its digital currency, the eNaira, serves as an illustrative story of CBDC adoption in Africa.
Launched in 2021, the digital currency was met with skepticism. Fast forward to today and the landscape looks different – over 13 million wallets transacting more than $47.7 million.
"ENaira has emerged as the electronic payment channel of choice for financial inclusion and execution of social interventions," said Godwin Emefiele, governor of the Central Bank of Nigeria.
The eNaira is no longer a digital token but an instrument of welfare, financial inclusion and politics. By combining eNaira with welfare initiatives, the Nigerian government is not just handing out aid. It is weaving a new social fabric where the homeless feel included.
However, this is not just Nigeria's story.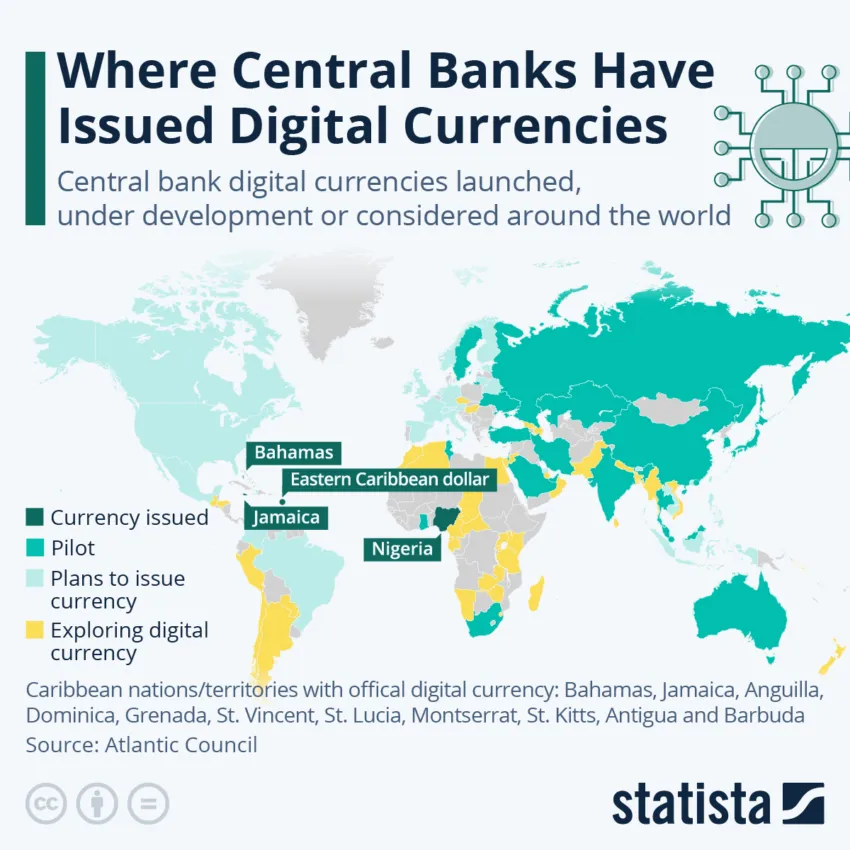 Head west and Ghana's experiments with the e-Cedi come into focus. While still in its infancy, the e-Cedi underlines Ghana's ambition to use digital tools for the benefit of society.
Back east, Kenya, a nation already praised for its M-Pesa success, ponders the possibilities of a digital shilling. This is not mere contemplation, but a nation's intention to optimize its financial landscape.
And to the south, whispers of a digital rand from South Africa echo its aspirations – not just to digitize the currency, but to potentially reshape financial structures, migrant remittances and even monetary policy mechanisms.
"CBDCs are a completely different matter. In our opinion, bulk CBCDs are potentially useful. They can leverage the self-verifying properties of the blockchain to simplify interbank clearing. We also think that retail CBDCs can serve a social purpose, particularly by increasing participation in the formal financial system and reducing opportunities for tax evasion and other forms of financial crime," said Sim Tshabalala, Chief Executive at Standard Bank, a major South African bank.
Challenges facing CBDC adoption in the region
However, the transformative journey of CBDCs is not without its challenges. Infrastructure remains a significant obstacle. For CBDCs to be ubiquitous, they need a foundation – stable internet access, an informed population skilled in digital tools and an ironclad guarantee of cyber security.
Moreover, for a population that has, for generations, remained outside of formal banking, trusting a new centralized digital entity is not easy. Rumors, misinformation and inherent skepticism about government digital initiatives can pose obstacles.
Read more: Complete list of places exploring CBDC
While CBDCs can redefine transactions and banking, they can also disrupt existing monetary systems. Central banks' response to this – whether by changing interest rates, influencing lending practices or partnering with private entities – remains to be seen.
There is a reason why the financial eyes of the world are trained on Africa. If Africa's CBDC experiment succeeds, it could provide a model for other developing economies facing similar challenges. If it stumbles, the lessons are invaluable, shaping global approaches to digital currencies for decades.
The larger narrative here goes beyond just CBDCs. It is about a continent that is constantly reinventing itself, drawing from its rich past, facing its challenges head-on and looking to a promising future.
Disclaimer
Following the guidelines of the Trust Project, this feature article presents opinions and perspectives from industry experts or individuals. BeInCrypto is committed to transparent reporting, but the views expressed in this article do not necessarily reflect those of BeInCrypto or its staff. Readers should verify the information independently and consult a professional before making decisions based on this content.